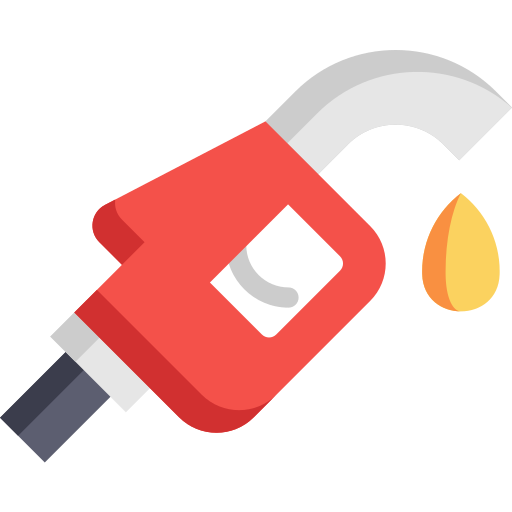 Monitor fuel level and prevent fuel thefts.
Fuel costs can amount up to one-third of all fleet operating costs. Having an accurate fuel monitoring and control system is one of the main ways to cut operating costs and increase efficiency.
Fuel level and consumption information
Fuel tank control
Fuel theft protection
Reports, analytics and notifications
See where, when and how much fuel was filled into the tank. Make sure, that all purchased fuel was inputted into the tank. Rate drivers and vehicles according to their fuel consumption and set real fuel consumption rates for vehicles.
Know where, when and how much fuel were drained from the vehicle and get live notifications. Fuel module will help you to identify fuel theft events – sudden fuel level drops in the fuel consumption graphic shows possible fuel theft event.
Reports and notifications
Receive detailed fuel level and fuel consumption reports. See total fuel consumed, fuel level at trip start and at the end, average fuel consumption, refueling and fuel draining events and more. Get instant notifications on fuel draining events via, email or in-system.
GPS tracking device collects fuel level and consumption data from vehicle on-board computer (CAN bus) or from a fuel level sensor, which is installed into the fuel tank. Collected data is sent to NAVIAFRI platform, where fleet manager can view it and use it.
Wireless fuel level sensor
The first wireless capacities fuel level sensor on the market with Bluetooth Low Energy (BLE) technology!
This isn't just another innovation. It's an evolutionary leap into the wireless future of transport telematics!
It's never been easier to install a fuel monitoring system.
Installing and configuring traditional fuel level sensors takes a long time. The lack of wires will finally eliminate the tedious, time-consuming and more costly process of laying cables through the entire vehicle system. No wires – no problem.
Along with this, the risk of vandalism associated with interference with electrical wiring is eliminated. Moreover, the information on fuel is transferred to the control system as quickly, in the same volume and with the same accuracy as on wires.
Just imagine how much time, effort and money you can now save!
7 years of continuous operation from just one battery.
Lithium-thionyl chloride batteries and, of course, Bluetooth 4.0 technology with low-energy feature, are the guarantee of long-term use of the sensor without replacing batteries. Thanks to Bluetooth Low Energy, the wireless fuel level sensor is able to perform its work from a single battery for several years.
New, robust, airtight, shockproof protection.
Naviafri WTS is equipped with an additional protective casing made of impact-resistant polyamide and is distinguished by high endurance to various mechanical damages on all types of vehicles, special equipment, in stationary tanks and containers.
The function of the device will not be affected by polarity inversions, voltage surges, interference and attempts to deliberately disrupt its performance.The sensor is safely isolated from dust and moisture ingress as its housing has IP69 protection degree according to GOST 14254. Stable operation of the equipment will not be disturbed by critical changes in temperature (-30 … +85 °C) and atmospheric pressure (84 … 106.7 kPa). Due to thermal compensation algorithm "Naviafri WTS" automatically corrects the fuel level when the exterior environment characteristics change.
Even in the most extreme operating conditions the "Naviafri WTS" sensor guarantees continuous and accurate monitoring of fuel consumption!